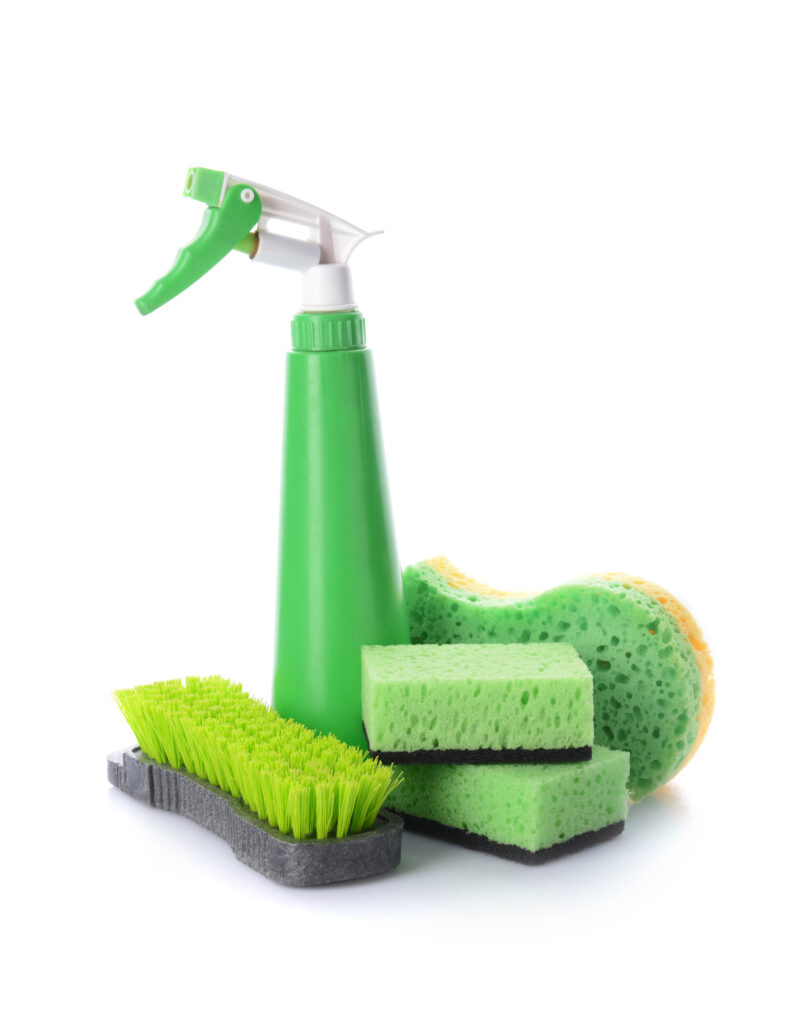 Indoor air quality is one of the top five environmental risks today, according to the EPA.  Air pollution indoors can be 2 to 5 times higher than the air we breathe outside!  Environmentally Green Cleaning services offered by We Service America are an important way to minimize or reverse this trend, "cleaning for health" without harming the environment.
Benefits Include:
The LEED Green Building Rating System® is a voluntary, consensus-based national standard for developing high-performance, sustainable buildings. We Service America can assist with LEED (Leadership in Energy and Environmental Design) compliance, certification and maintenance. Please
email
us if you would like further information and a Green Cleaning quotation.
Eco-Friendly
Office-Friendly
We Service America is a leader in providing green cleaning. Our management staff is continuously participating in trade conferences and industry meetings to ensure we offer the most current green solutions to building problems available.
Cleaning Processes:
Daily disinfecting of light switches and doorknobs to minimize cross contamination
Color coded mop and cleaning cloth system for separate rooms (i.e. restrooms, offices)
Carpet cleaning for cleanliness rather than appearance only will assist your efforts to achieve a "green" facility.
Chemicals used:
Metal free floor cleaning and stripping products
No glycol ethers, ammonia or phthalates
No aerosols or powders (to minimize airborne particulates)
Equipment used:
Micro Filtration Vacuums (96% efficiency at 1 micron or greater)
Usage of Micro-fiber wet mops, dust mops and cleaning cloths
Consumables:
Chlorine free and recycled paper products
30% post-consumer recycled refuse liners
pH neutral hand soap



WSA has been a great partner to work with, whenever we need something done the right way, and when we need someone we can trust to do the right thing.
Experience Innovation
the Professional Way
Our research phase is very important. We do our best to plan every possible outcome, which would affect the budget and time of finishing the project:
Through this experience Warmhouse  has acquired a high level of expertise in the design and realisation of high-profile and luxury schemes.
Archivolt has been a great partner to work with, whenever we need something done the right way, and when we need someone we can trust to do the right thing.
It's been a pleasure working with Warmhouse team on the build out of our new executive office space at in Westlake Village, CA. Throughout the process.
It is not every construction company that can build a building from ground up and complete 80,000 sq. ft. of first class office improvement space in 13 months.
We Service America


Phone (310) 743-3000 x212
Fax (310) 743-3005
Address 19208 Vermont Avenue #200
Gardena, California 90248
We Service America serves businesses Nationwide and in Canada across a wide variety of market segments. Our best-in-class and now environmentally-friendly facilities maintenance services and business-to-business commitment is a powerfully unified partnership designed to simplify the maintenance of your operations, improve quality, and reduce costs. 
© 2019. We Service America. All Rights Reserved.