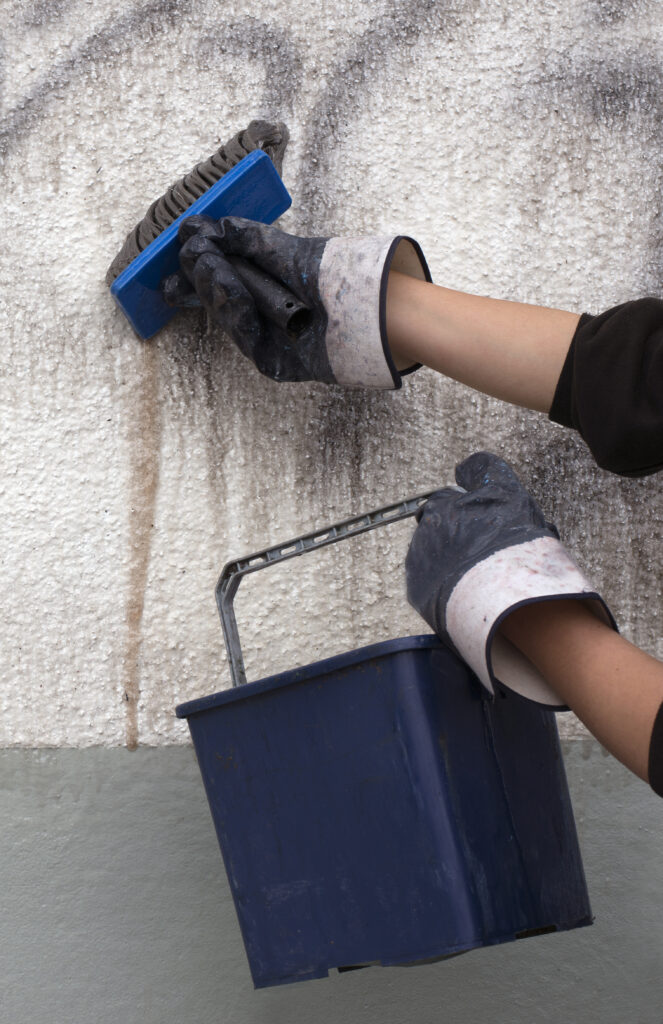 We Service America's Graffiti Patrol services employ only proper methods of removing graffiti from all surfaces. Effective graffiti removal does not leave "shadows" or "ghosts" – no trace of the original graffiti should be apparent after the removal process is completed.
Responsiveness is critical as studies have shown that eliminating graffiti within 24-48 hours is one of the most effective ways to discourage repeat visits. "On-call" requests will be scheduled at "next available" service technician time unless graffiti is of an explicit (offensive, sexual, racial, or religious) basis requiring an immediate response. Please
email
us if you would like further information and a Graffiti Cleaning quotation.
We Service America is dedicated to not only providing the best cleaning solution available, but by having the most stringent hiring criteria possible, protecting the physical and intellectual property of your company. We Service America delivers a variety of impeccable building janitorial services including our green cleaning program, all to provide you the flexibility you need to exceed your maintenance requirements. Our Building Maintenance professionals excel in managing diverse challenges and opportunities. Please call or e-mail us for a no obligation review of your cleaning requirements.
Experience Innovation
the Professional Way
Our research phase is very important. We do our best to plan every possible outcome, which would affect the budget and time of finishing the project:
Through this experience Warmhouse  has acquired a high level of expertise in the design and realisation of high-profile and luxury schemes.
We Service America
Phone (310) 743-3000 x212
Fax (310) 743-3005
Address 19208 Vermont Avenue #200
Gardena, California 90248
We Service America serves businesses Nationwide and in Canada across a wide variety of market segments. Our best-in-class and now environmentally-friendly facilities maintenance services and business-to-business commitment is a powerfully unified partnership designed to simplify the maintenance of your operations, improve quality, and reduce costs. 
© 2019. We Service America. All Rights Reserved.